Protest for Rotterdam zoo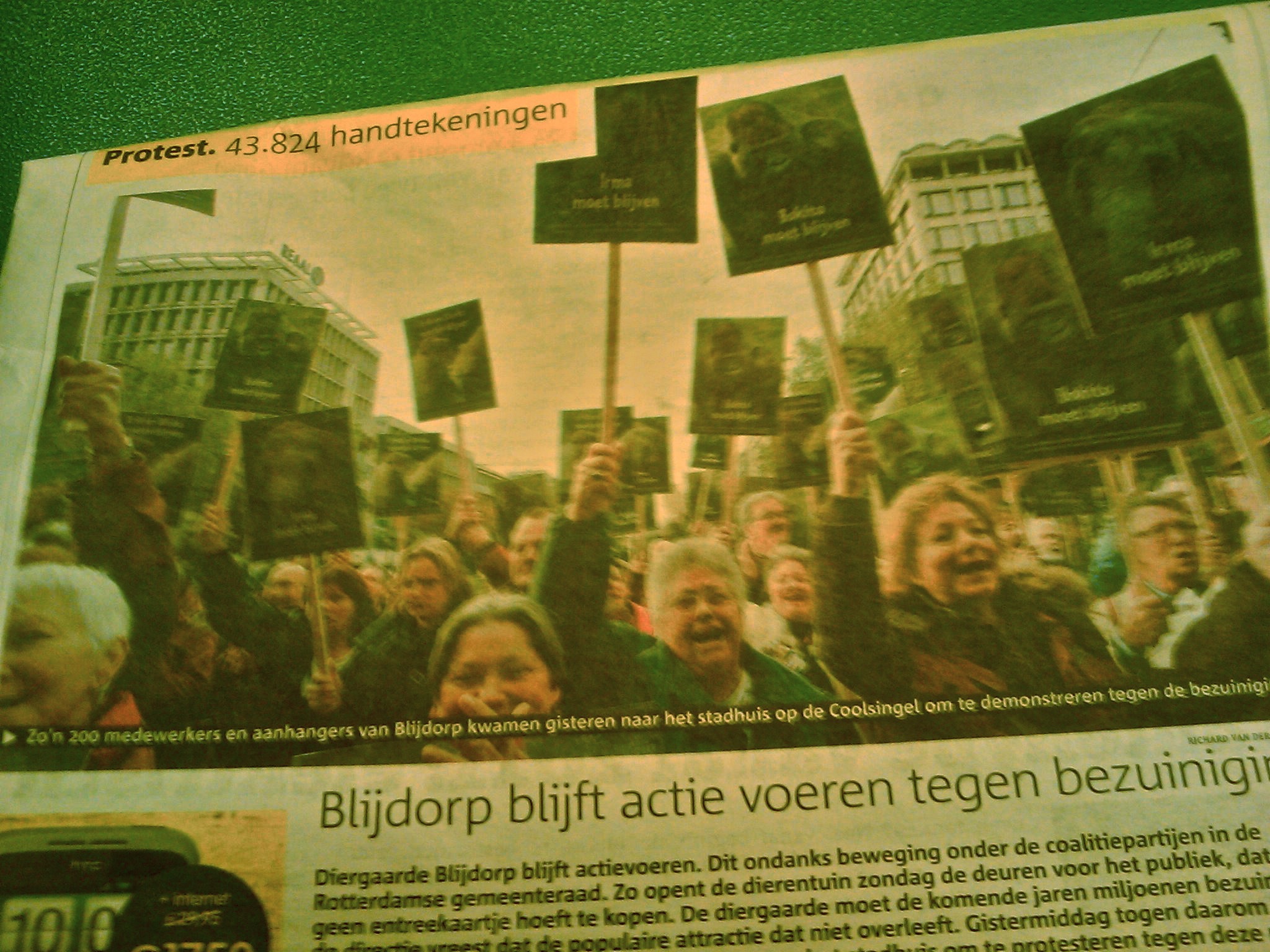 Sometimes even the Dutch protest! The local government of Rotterdam is planning cutbacks that will affect the Rotterdam zoo. Last week around 200 employees and supporters went to the city hall to protest against that holding up photos of animals of the zoo. Even Sinterklaas and Zwarte Piet joined the protest, as you can see in this video.
Ακόμα και οι Ολλανδοί διαμαρτύρονται κάποιες φορές! Η τοπική κυβέρνηση του Ρότερνταμ σχεδιάζει περικοπές που θα επηρρεάσουν το ζωολογικό κήπο του Ρότερνταμ. Την προηγούμενη βδομάδα περίπου 200 εργαζόμενοι και υποστηρικτές του ζωολογικού κήπου διαδήλωσαν μπροστά στο δημαρχείο κρατώντας πλακάτ με φωτογραφίες ζώων του κήπου. Ακόμα και ο Σίντερκλας και ο Ζβάρτε Πητ ήταν στη διαμαρτυρία, όπως μπορείτε να δείτε σε αυτό το βίντεο.